The ALIVE brand was forged over ten years ago with the publication of the San Francisco East Bay Area's leading editorial publication—ALIVE Magazine. Since then, ALIVE has evolved into a major force in publishing, diverse media, and marketing.
Today, our team includes web design and search engine professionals, social media and certified inbound marketing specialists, writers, designers, editors, videographers, and business development experts.
ALIVE Digital Marketing is part of the ALIVE Media group of companies, along with ALIVE Book Publishing, Website Design, Podcast Audio, Video Production, and TV ads.
With well over 50 years of collective experience building successful companies and working with business owners, we've helped companies move from ground-floor start-ups to million dollar industry leaders. We've worked with everything from the small, neighborhood bakery to the interstate transportation company; from the "owner operator," to multi-location corporate franchises, and everything in between.
If we've learned one thing about marketing over our years of business experience, it's this: The future is NOW and the future means change.
We embrace change, and we are constantly working to learn how to best help our clients capitalize on the what's available today, and how they might also reap the rewards from what's coming, in terms of knowledge and technology.
That's why, in addition to being experts at web, social media, content and inbound marketing, we also have extensive resources and vast experience in print, video and audio.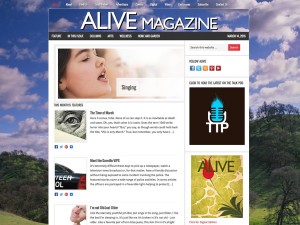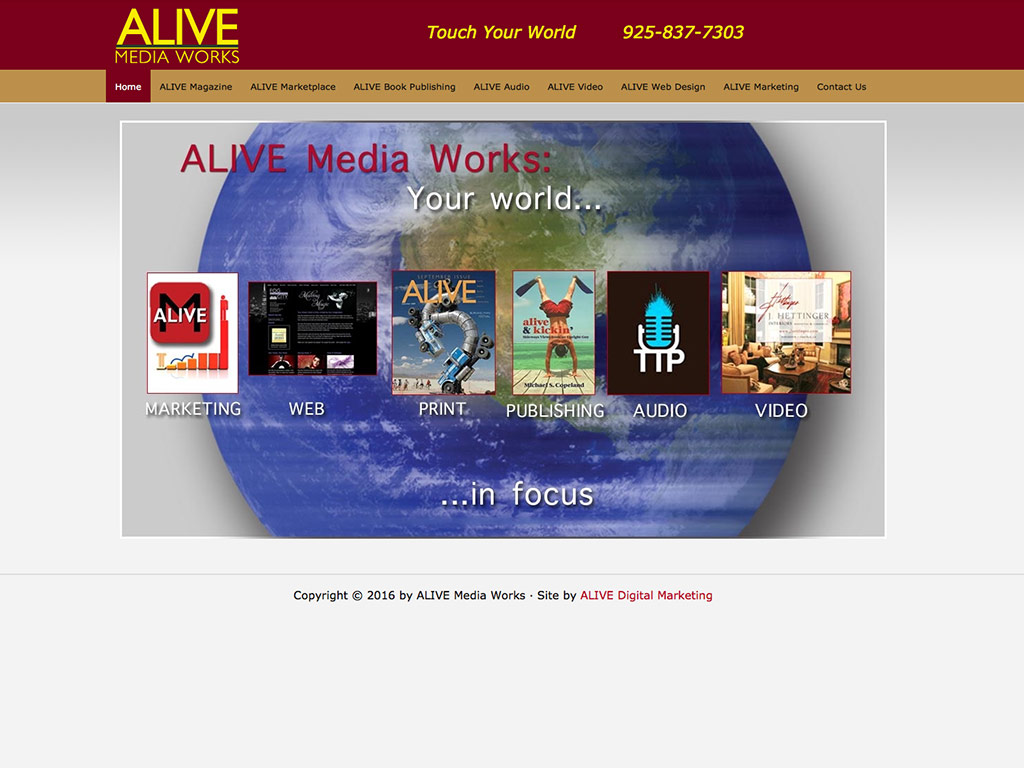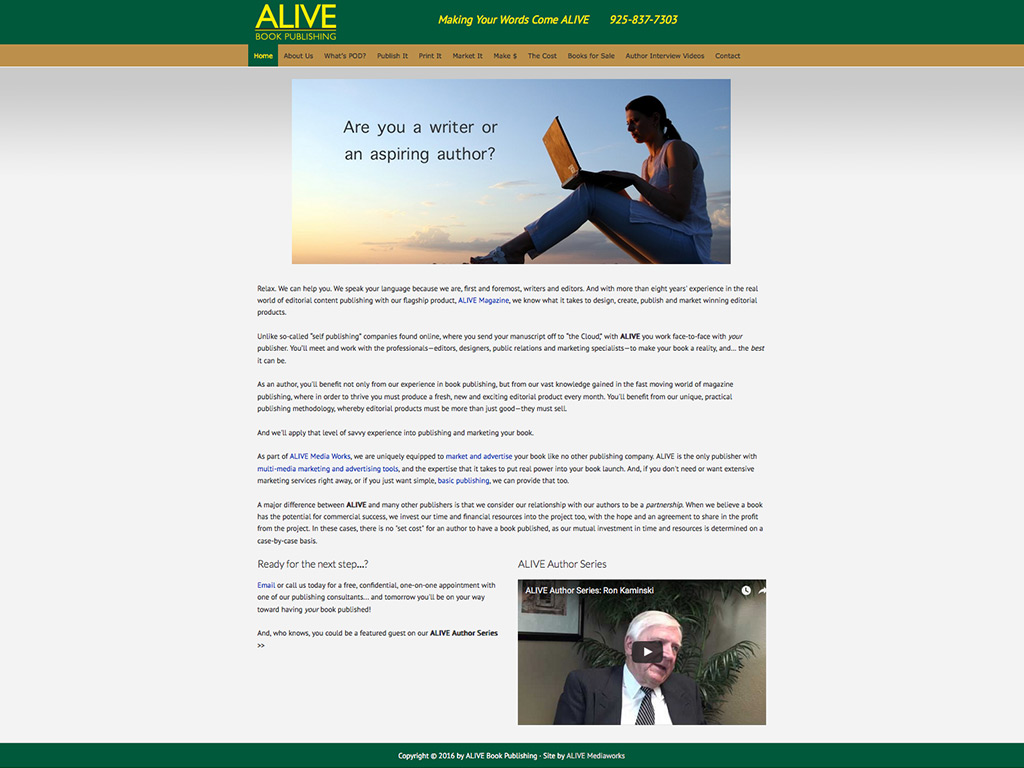 We have published a monthly upscale magazine for over ten years and counting; we've built and managed countless websites of all types and complexity; we publish books of all types and market them in over 100 countries worldwide; we own and manage a cutting-edge podcast website and mobile app, and produce professional-quality videos for both web and broadcast.
We created ALIVE Digital Marketing because we understand the power that the Internet and social media have to transform any size or type of business, and one of the greatest benefits our clients enjoy is having access to all of these media and marketing resources.
Let us show you how we can help your business or professional practice.
Enough about us. What can we do for you?