Social media is one of the most preferred communication platforms today, and any business owner or professional who chooses to ignore it does so at their own peril. Using social media effectively as a marketing tool requires specific skills and focus, and it must be done in ways that are in concert with an effective website.
We have the skills and tools required to make social media an integrated marketing component for your business or professional practice.
Social Media: Here To Stay
If 99% of human beings prefer communicating by telephone rather than sending letters via the US Mail, it's probably wise to make sure you own and know how to use a phone.
Just like the telephone, using social media as an effective tool in business is an entirely different matter than two teenage friends chatting on Friday night about their favorite pizza toppings.
But unlike the telephone, social media today is a complex, sophisticated communication platform that requires specialized skills and an ever-expanding knowledge base in order to be effective as a marketing tool.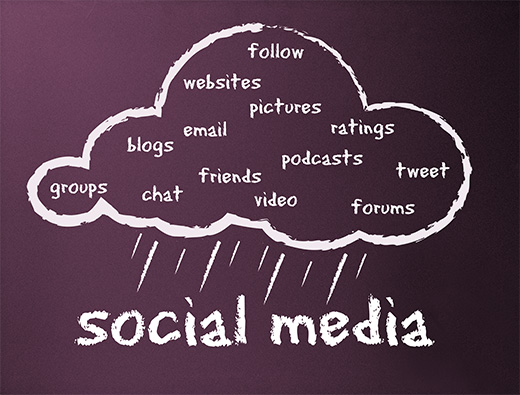 Even though social media is ubiquitous, few businesses use social media in an effective way. That's because most businesses "dive in" to the process of "doing" social media without having a strategic plan.
Social media marketing involves three primary components:
Determining goals and a strategy to achieve them;

Curating, publishing and monitoring content aligned with those goals, and

Engagement.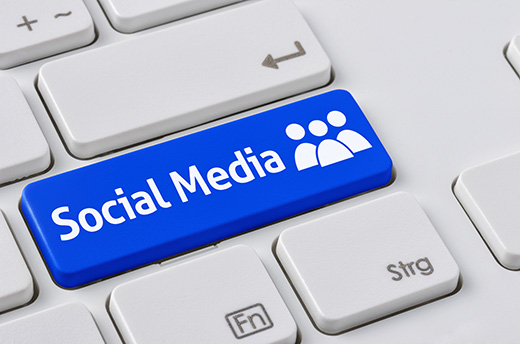 It's All About Engagement
The primary factor responsible for making a social campaign effective is the amount of time invested in, and quality of, the first area. Above all, a social media campaign must be targeted with laser-like precision—and that requires a defined, well-planned map to the successful outcome. 
When proper attention in the planning stage is followed by actionable steps designed and executed by our social media professionals, the image being portrayed, along with what is being shared will almost always reach the desired goals of real engagement.
Our strategies include:
• Establishing a baseline for your business or professional practice in terms of your social media image and activity, as well as for your web presence or "footprint."
• Analyzing your market in relation to your competitors. How are you measuring up?
• Curating, creating and monitoring varied sources and types of rich content. Generally, we have found success using a "10-4-1" formula for post content, with ten out of every fifteen posts coming from a third party, four coming from your own website blog page, and one being an offer to prospective customers or clients.
• Using the specific social platforms that are best for you and your business. In most cases, being "everywhere" in social media is counter-productive, serving only to waste valuable time and resources. While some experimentation can be effective, we'll be sure you're brand is being built in the most effective channels for your specific needs.
• Creating a content curating and publishing strategy that answers the questions posed by your "followers" for every social media platform targeted.
• Establish a monitoring and engagement strategy along with well-defined benchmarks and goals.
When it comes to your business or professional practice, social media is much more than "likes" and sharing cat videos—it's about knowing and connecting with your target audience; being aware of which social media channels they use most, and knowing what they want to see and learn while they are there.
Once we know these things, the more we can help you be successful at building a strong fan base—one that we can then use to drive traffic and, most of all, viable leads to your website.